How to Transfer Emails from iCloud Mail to Gmail Manually?
Looking for iCloud Mail to Gmail migration? Congratulations! You had landed on the very right place. At the end of this article you will be able to export emails from iCloud to Gmail account.
Maybe some of users has stopped using the iPhone and transferred to Android. May users have been using an iCloud account since it was a Mac account and just never export mails from iCloud mail to Gmail because this was a too sophisticated procedure. Whatever the case may be, there are a lot of reasons you might be thinking to jump out of iCloud.
Fortunately, this is very simple to transfer emails from iCloud mail to Gmail. Users will have to follow some easy steps in your iCloud account. After that users can execute some optional steps in your Gmail account to make your moved mail stand out. In this blog we will describe two methods. The first method is totally free and the second method is the ultimate solution. So let's go ahead we will take one user query.
"I am trying to export emails from iCloud mail to Gmail and always I get this message. "This combination of email addresses and passwords cannot be validated. If users are sure that their password is right, then log in their another mail provider to confirm and entire any essential captcha or image verification tests, then try importing procedure again. I am certain that the combination is correct. Please, anyone can tell me how to migrate iCloud Mail to Gmail?"
Steps to Export iCloud Emails to Gmail Manually;
Step 1. Open your Gmail account and go to the Setting option.
Step 2. Choose Account and Import option and hit "Import mail and Contacts".
Step 3. Put your iCloud email sign in credentials and log in.
Step 4. Put your iCloud IMAP Settings and hit Next.
Step 5. Choose the "Import Mail" option from the list and hit Import.
Limitations of Manual Method
Nevertheless having an easiest and free mode to export emails from iCloud mail to Gmail, the method has some limitations. Here are the drawbacks that users might face during migration.
No Email Filter Option
May Take up to 2 Days for complete migration
No Mailbox Folder Selection Option
For use of manual method users must have technical knowledge
iCloud to Gmail Migration With Reliable Solution
Advik iCloud Email Backup tool is the foremost solution to import iCloud Emails to Gmail account. It's simple to use interface platforms that can be simply understood by any nonsavvy users. The application migrate emails from iCloud to Gmail account without any data change. It will keep the series structure of the iCloud Email folder during the migration procedure.

Steps to Transfer iCloud Emails to Gmail Account are;
Step 1. Run tool and log in to your iCloud email account.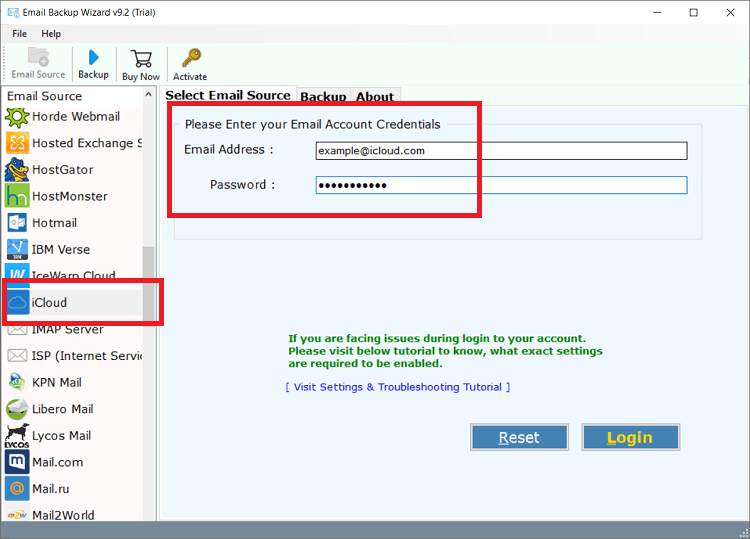 Step 2. Choose mailbox folders that users want to export.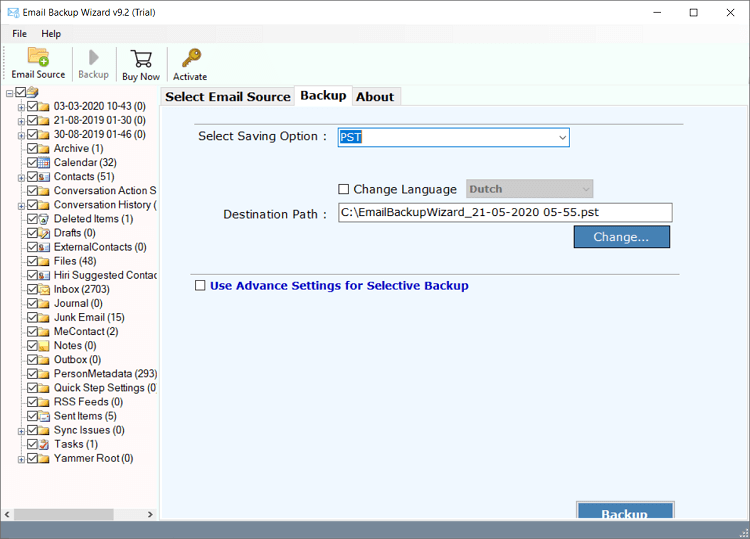 Step 3. Select Gmail as a saving option from the list.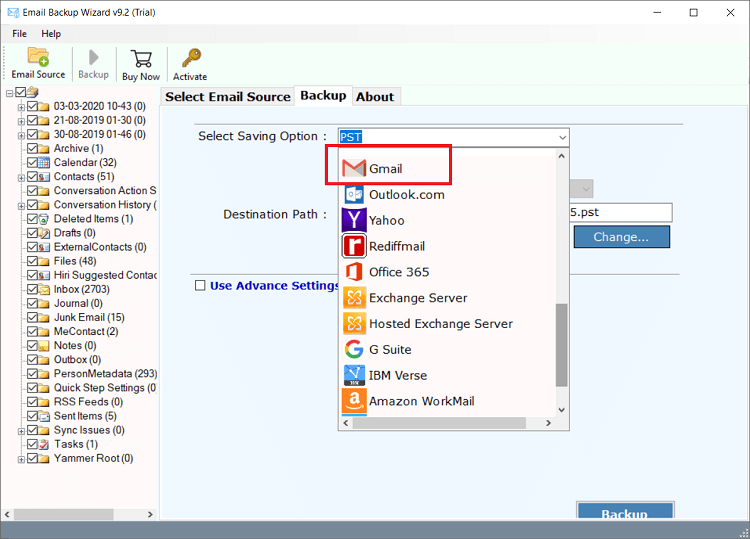 Step 4. Put your Gmail sign in credentials.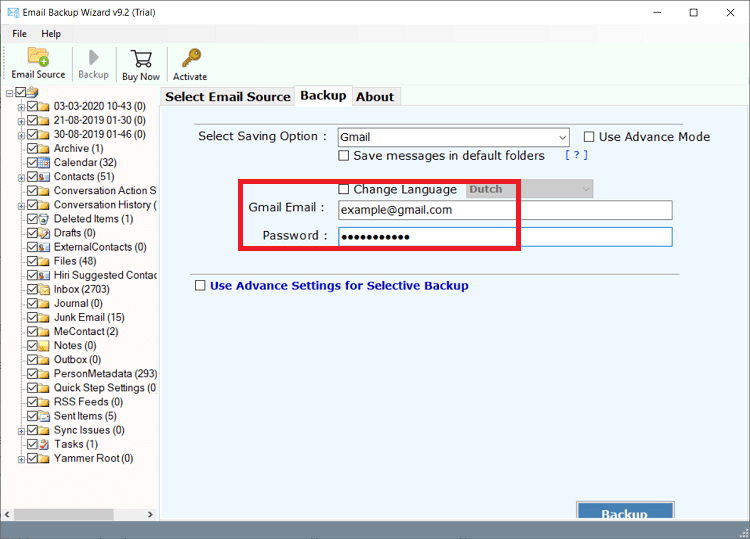 Step 5. Add email filters if needed and hit on Backup.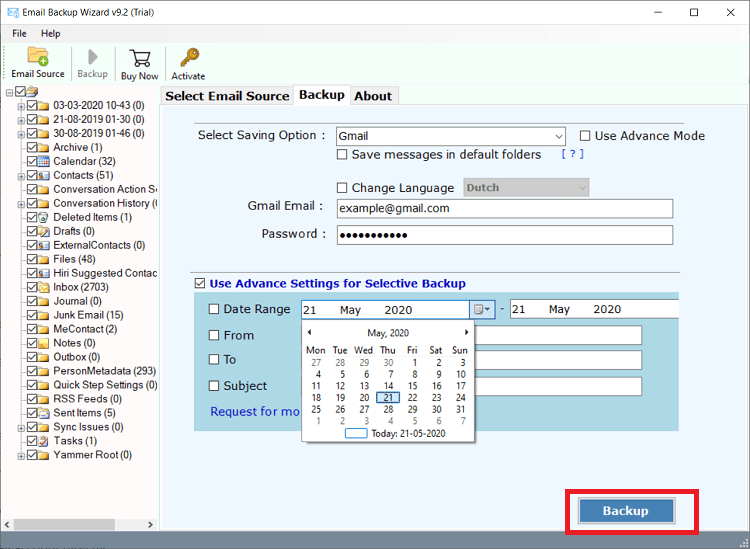 Key Features of iCloud to Gmail Migration Tool
The application is designed with advanced migration technology to execute an email transfer procedure between two accounts.
By using this software, users can migrate iCloud mail to Gmail directly with entire mailbox items.
The application gives 100% safe & secure interface platform and does store user personal details in the utility interface.
The utility provides several advanced filters option to import need emails from iCloud Mail account.
While executing the migrating iCloud emails to Gmail, the application keep the hierarchy structure of emails.
The email migration tool gives simple and easy to use interface which can simply be understood by any non-technical users.
The application only requires both account details to migrate iCloud Email to Google Mail account directly.
This email backup wizard is compatible with all versions of Microsoft Windows OS including all latest versions.
Final Verdict
Transfer from iCloud to the desktop-based email application is not so simple when executed manually. It requires lots of configuration. Thus, when it comes to export emails from iCloud mail to Gmail account, In this blog we have explained the foremost solution to move emails from iCloud to Gmail account. One solution is manual and another is reliable software. Users can try anyone and get rid of these issues.
Related Article: Import PST To Gmail Manually